Case study
Lidl Northern Ireland Gmbh is strategically located in the heart of Northern Ireland, located at Nutts Corner County Antrim, for the Regional distribution of ALL goods including chilled and frozen to all Northern Ireland stores.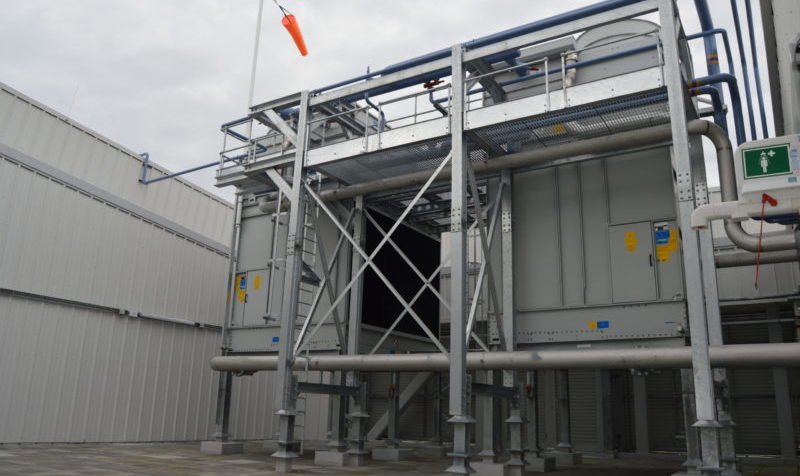 BACKGROUND
Cross Group, were employed to design, supply and  install the first food large distribution warehouse in Northern Ireland using  a combination of "natural refrigerants" in the form of 'Ammonia',  'Carbon Dioxide', Glycol & Water.
This project formed part of the £20 million pound modernisation and expansion contract, with the new "cutting edge refrigeration plant" replacing the exiting R404a system that was installed in the Lidl Regional Distribution Centre when first built in 2003.
SOLUTION
In addition to the new refrigeration plant incorporating 'natural refrigerants' it also fully utilises and maximises the use of heat recovery by means of plate heat exchangers sited within the new plant room.
This reclaimed waste heat not only supplies the ambient Warehouse Air Handling Unit network and the freezer floor frost protection, but 100% facilitates the defrost system utilised in every cooler throughout the 68,000m³ of refrigerated storage, both chilled and frozen.
Controlling of the refrigeration plant is performed by an industrial 'Programmable Logic Controller' (PLC) with a 'Supervisor Control And Data Acquisition' (SCADA) system used for monitoring and interfacing with the control system. The PLC and SCADA software was specially developed for this Lidl Regional Distribution Centre site.
The 5,000m² extension houses the new 12m high freezer, the freezer buffer, blast freezer and TKT conveyor along with the associated 'Goods In / Goods out' area.  The construction and completion of this extension was critical to the project.
Cross Group, in addition to being the specialist refrigeration contractor to the client, were successfully awarded the 'Supply and Installation' of the new cold stores package, amassing in excess of 20,000m² of Kingspan insulated whitewall panelling.  In addition, the bi-parting freezer doors, blast freezer doors and air curtains also formed part of our package.