Case study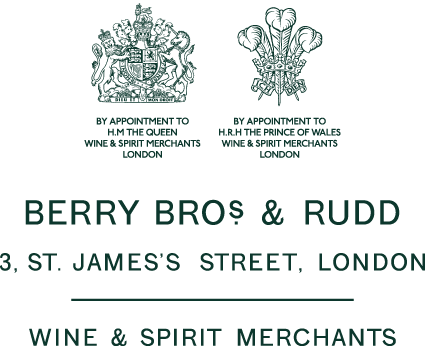 Berry Brothers & Rudd (BBR) is Britain's oldest wine & spirit merchant, established in 1698. Over three centuries later, with two Royal Warrants and six Masters of Wine, the family business continues to innovate, with the latest addition to their bonded warehouse portfolio. 
CLIENT: Berry Bros & Rudd
LOCATION: Andover, UK
COMPLETED: 2022
Background
The new warehouse, currently the biggest of its type in Europe, was constructed to exacting standards of energy efficiency and performance. The Sintra Pulsion solution delivers homogenous temperature throughout the warehouse, with reduced lifecycle costs — providing a stable environment for the esteemed & valuable wines. 
Cross Group provided the Sintra Pulsion temperature control HVAC system design, and carried out the onsite installation. With over 80 years experience in refrigeration and air conditioning, Cross Group are sole Sintra Pulsion® distributors for UK and Ireland.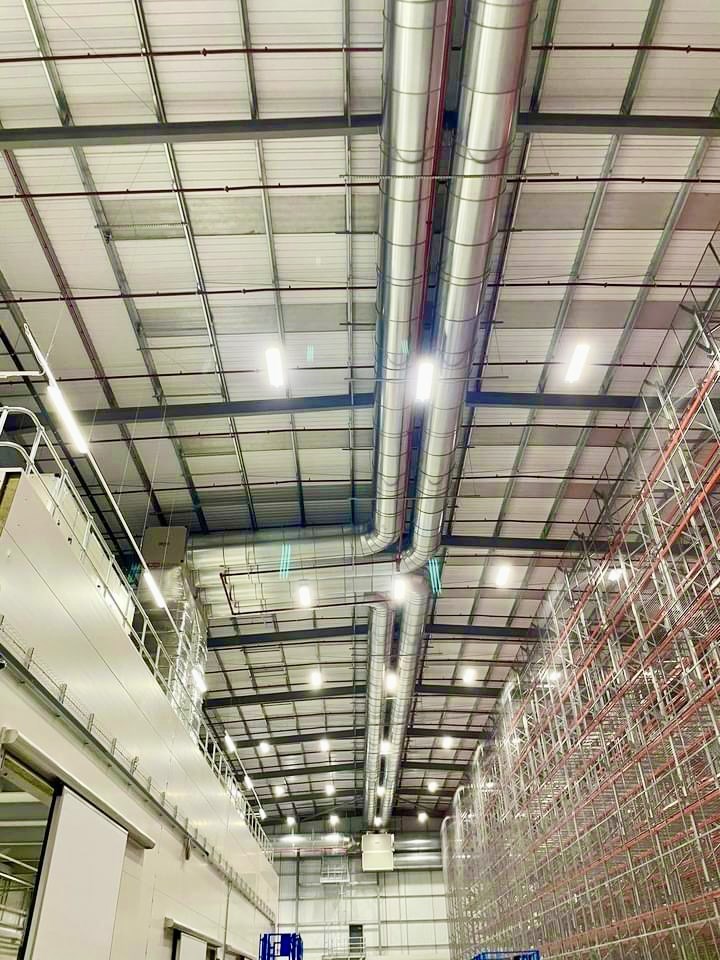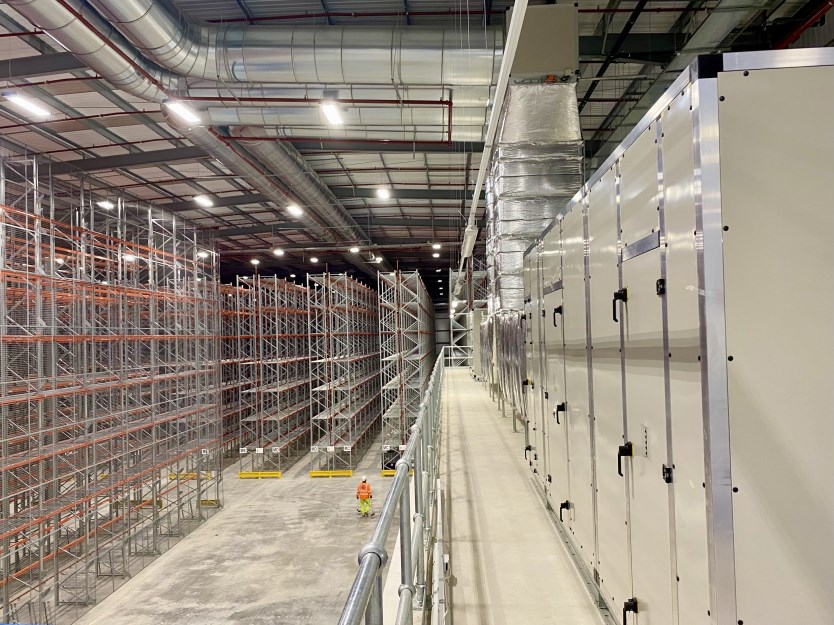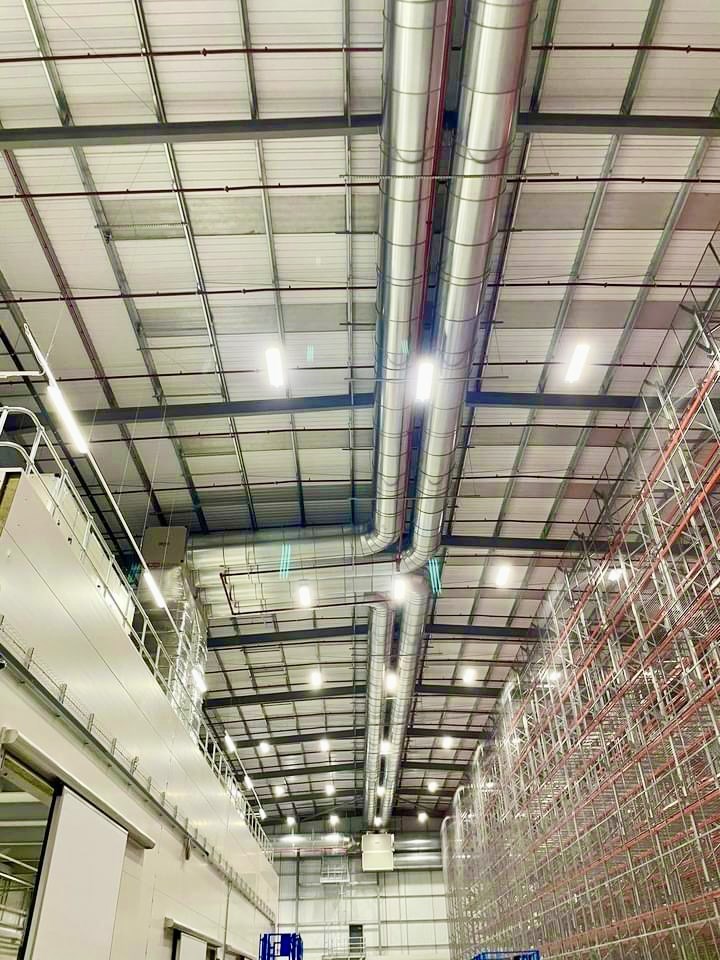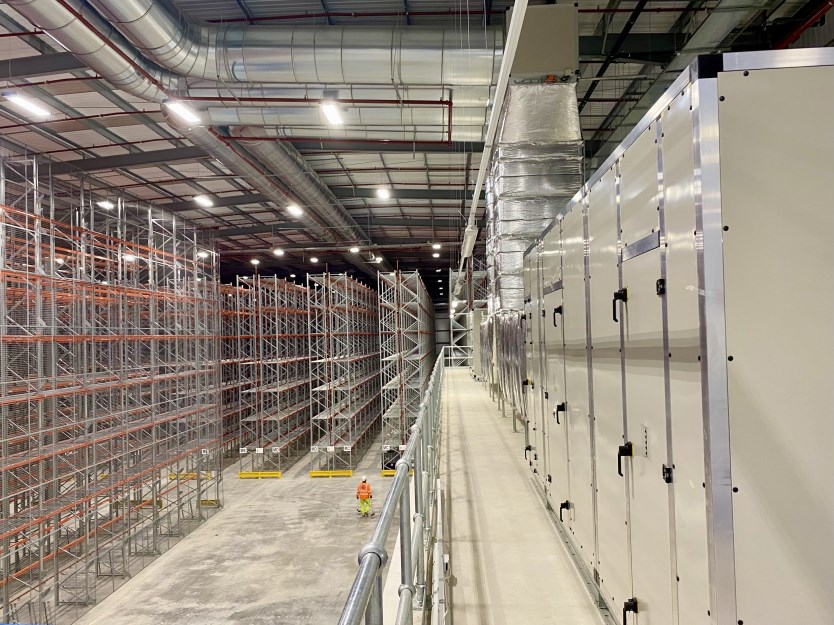 Challenge
With 13.5m ceiling height, accurate temperature control throughout the warehouse is a key focus. The unique Sintra design allows maximum storage capacity, with no duct work or Pulsers above the racking or aisles.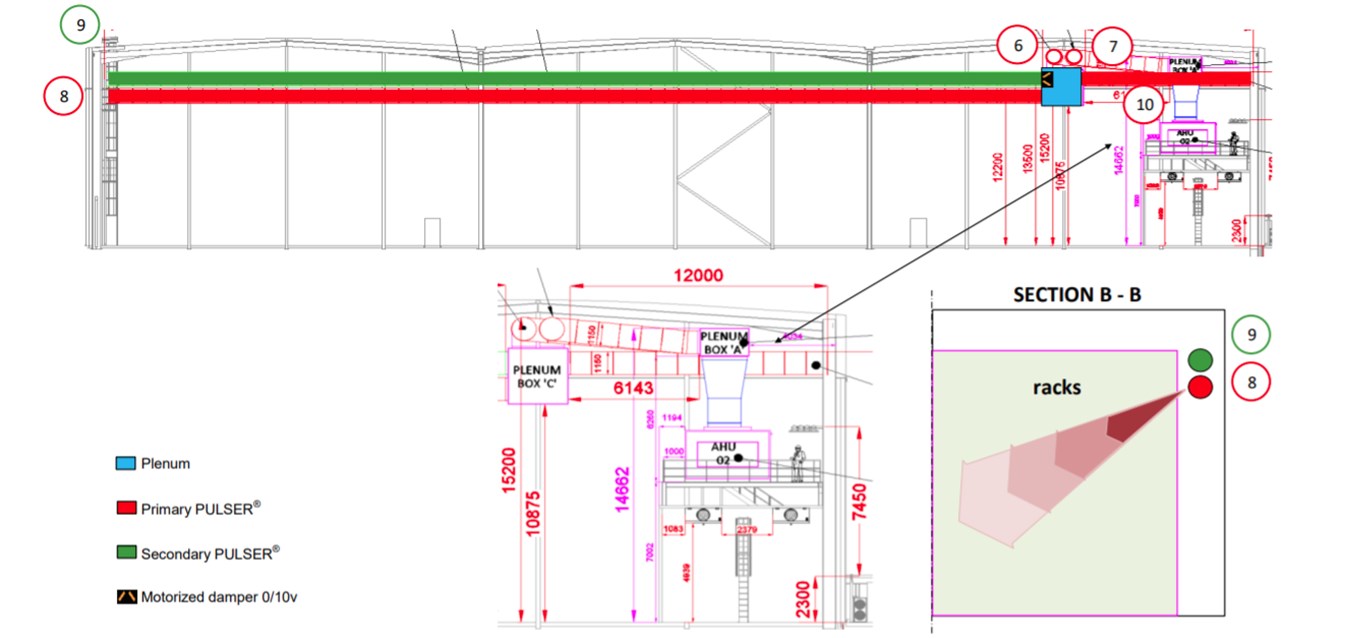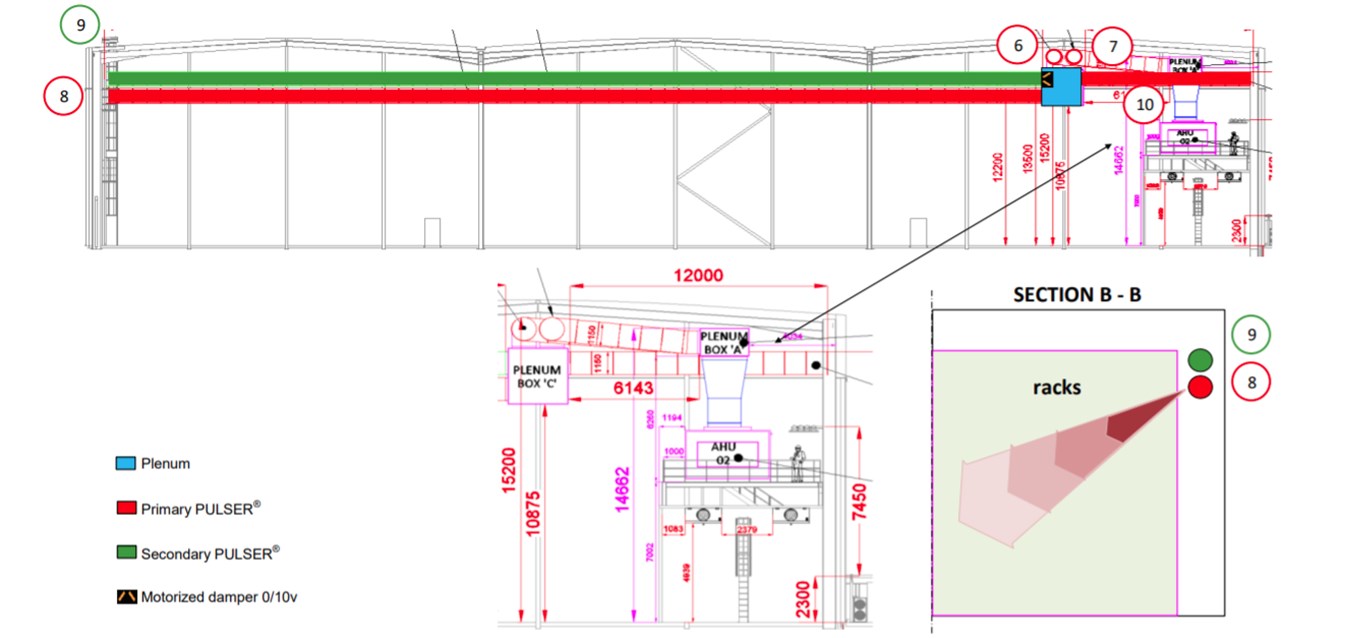 Solution
The Sintra design consists of a Pulsion Beam arrangement, which incorporates Primary and Secondary Pulsers. 
These are connected to 2 AHUs, each providing 70% of the required duty, treating the warehouse space to maintain temperature at +/- 1 deg C of set point at all times. 
Summary
The benefits for Berry Bros & Rudd are significant—no other HVAC solution facilitates maximum storage capacity, with no duct work above the racking or aisles. 
Sintra Pulsion® provides very accurate temperature control regardless of the building height or dimension , with the added benefit of significant lifecycle cost savings.