Case study
Decathlon, committed and dedicated to sports, recently installed Sintra Pulsion in their Belfast store. With over 2000 stores in 56 countries, Decathlon, the worlds' largest sporting goods retailer, continue their commitments to sustainability, and staff and customer welfare. 
CLIENT: Decathlon, Belfast Warehouse
LOCATION: Belfast, Northern Ireland
COMPLETED: 2020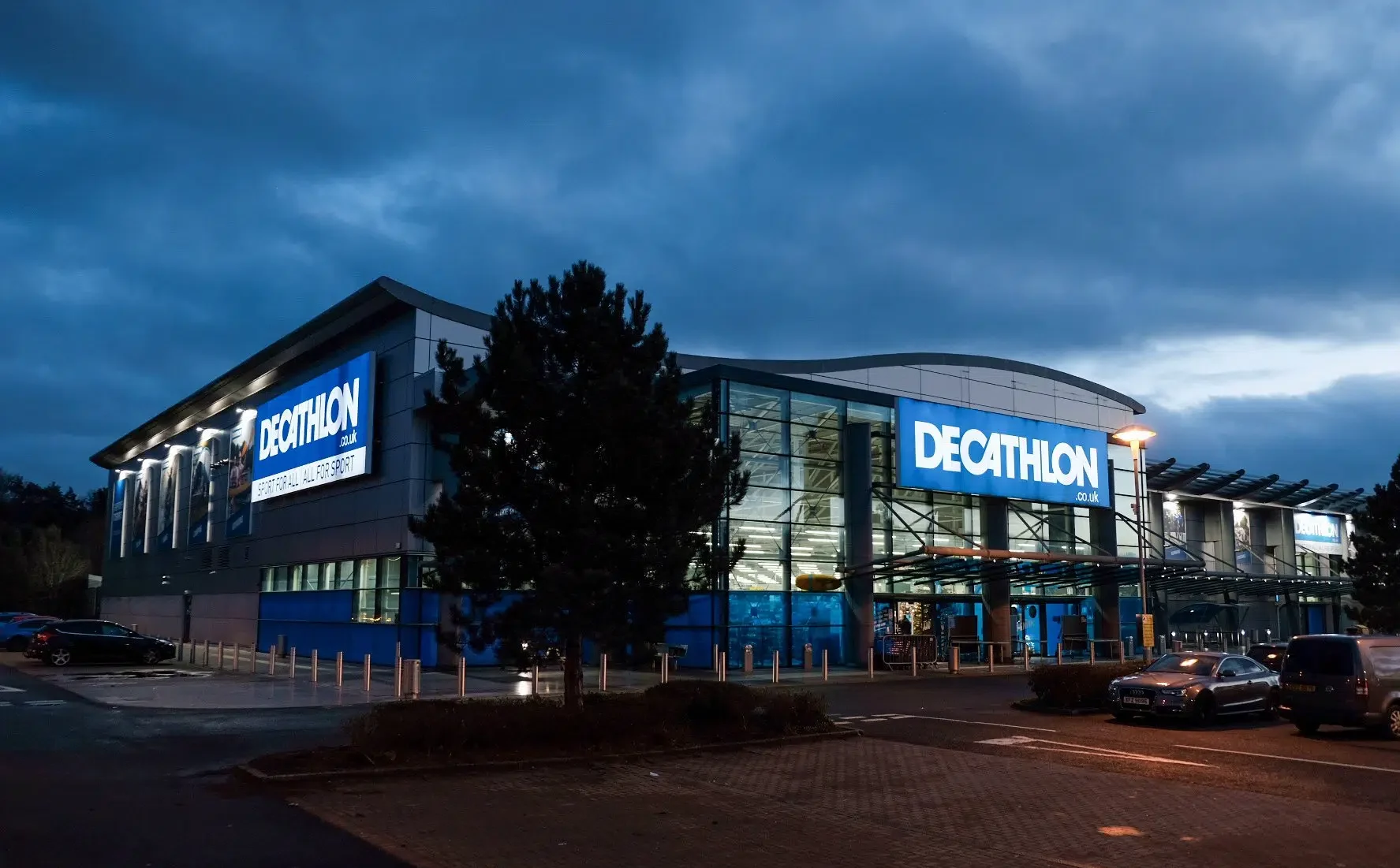 Background
Sintra Pulsion delivers homogenous temperature throughout the retail warehouse, with reduced lifecycle costs —providing a comfortable environment, responsibly and sustainably . 
Cross Group provided the Sintra Pulsion temperature control HVAC system design, and carried out the onsite installation. 
Cross Group have over 80 years experience in refrigeration and air conditioning, and are sole Sintra Pulsion® distributors for UK and Ireland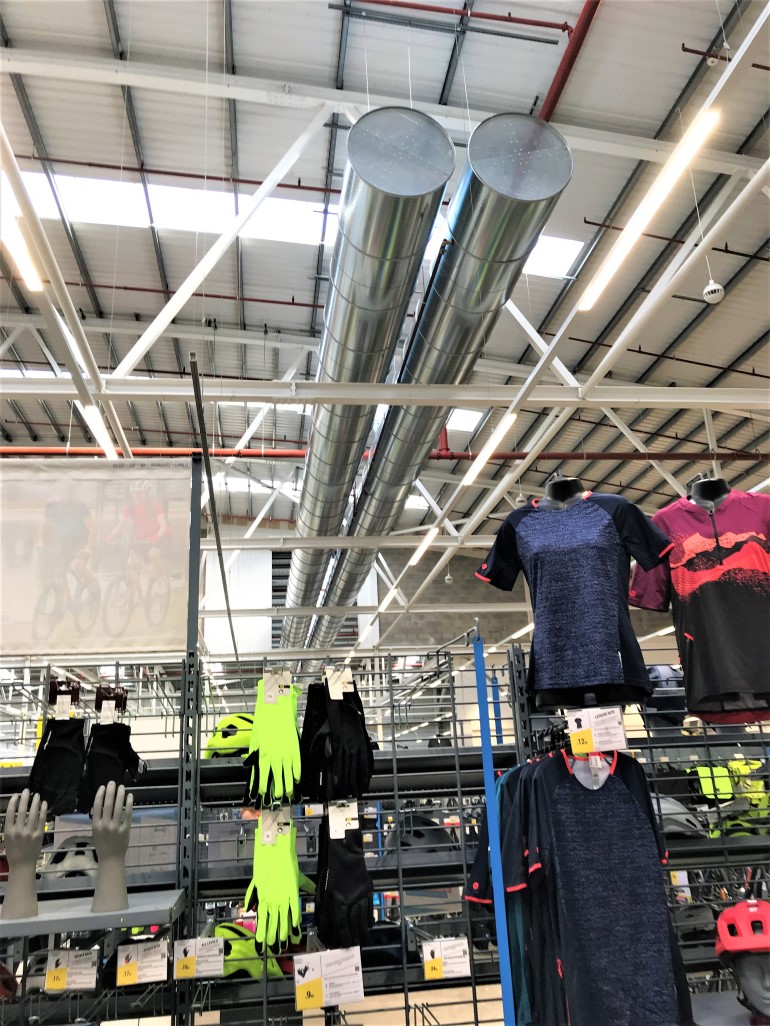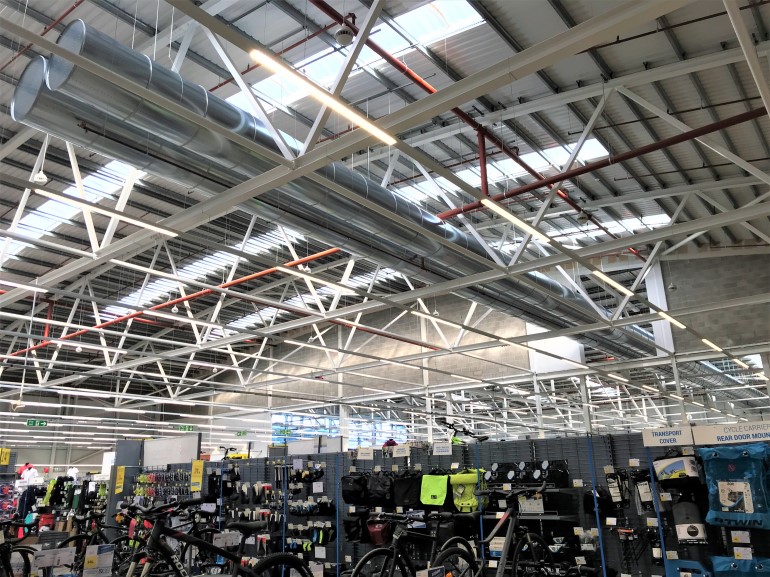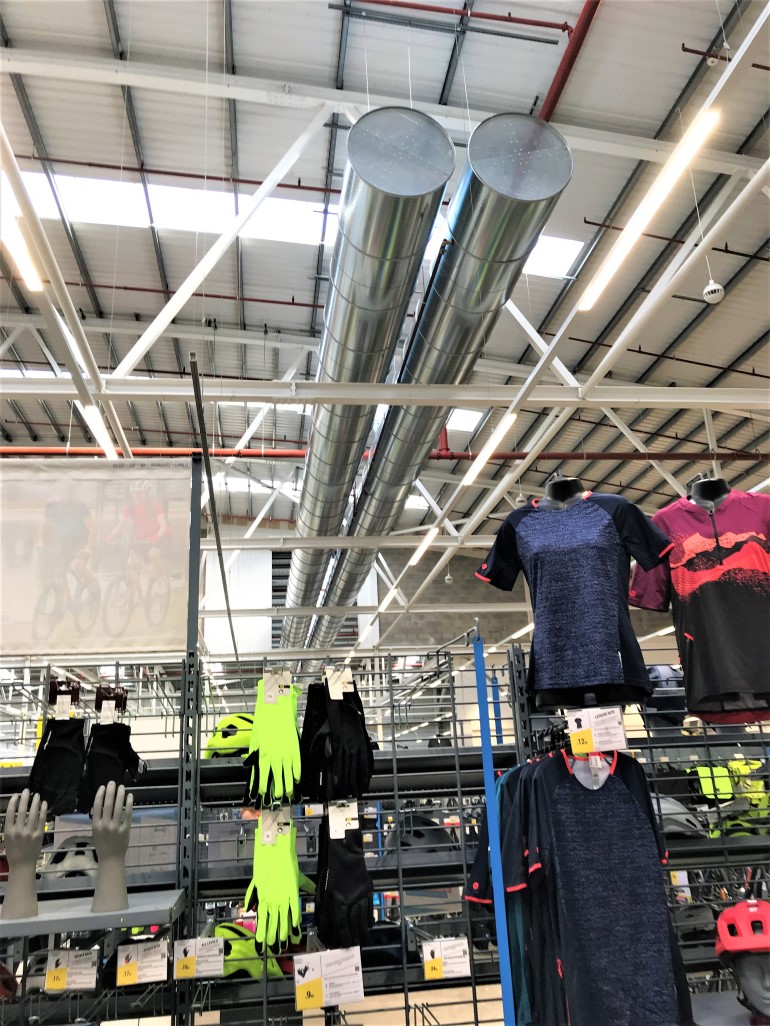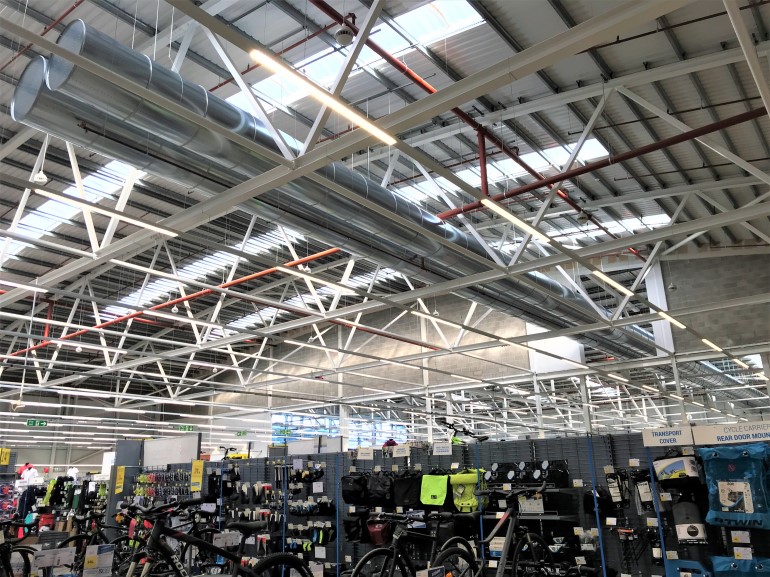 Challenge
With 11.5m ceiling height, accurate temperature control and comfort throughout the retail warehouse is a key focus. The roof skylights create excess solar gain in summer months, and stratification issues in winter lead to extreme internal temperatures
Solution
The Sintra design consists of a Pulsion Beam arrangement, which
incorporates Primary ①, and Secondary ② Pulsers
These are connected to 2 internal Lennox CIC , treating the retail warehouse to maintain temperature at +/- 1 deg C of set point at all times. The Lennox units are mounted on the mezzanine floor
Summary
Decathlon use Sintra extensively across their stores in Europe, however the Belfast project is the first UK based retail warehouse installation, and is testament to Decathlons trust in the unique Pulsion solution. Sintra Pulsion® provides very accurate temperature control regardless of the building height or dimension , with the added benefit of significant lifecycle cost savings.