Solutions
We provide our clients with a comprehensive solution for every project. From initial design, using the latest technologies, with full consideration of environmental and energy issues we apply expert contract management direct from our offices. We maintain the highest installation standards, and have a proven record to meet the demands of our customers.
Our organisational structure has a strong emphasis on providing Customer Service in all aspects from presales engineering assistance and advice, through to Contract Management from point of order to completion of the installation, commissioning of the system and provision of an after sales service and maintenance contract.
We offer a nationwide sales and after sales service, and as Cross Energy is part of the Cross Group of companies, which have offices throughout Ireland and UK and over 130 employees, we can call on any personnel within the group to fulfill our commitments should the need arise.
Cross Energy offer a wealth of experience and a commitment to excellent standards that are second to none.
Cross Temperature Control have developed a strong profile and reputation in key market sectors including pharmaceutical, logistics, engineering, commercial & industrial food producers & processors, retail, and general industry. Our workload has been generated by developing and maintaining relationships with both existing and new customers.
SINTRA PULSION
A truly unique solution, offering delivering unparalleled performance.
Sintra offers:
Accurate temperature control of large spaces to +/-1 degrees
Installation heights to 40 metres
Reduced installation cost
Reduced running cost – Variable air speed control.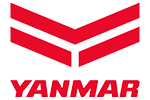 YANMAR GAS HEAT PUMPS
Natural gas provides excellent power and performance for heating and cooling
Natural Gas offers:
Up to 70% reduction on running costs compared with electric heat pumps
Ideal for temperature control of large spaces – Minimal electrical load requirement (single phase)
Ideal solution for matching with Sintra,AHU or fan coils
Hot water recovery and including Gas Driven Refrigeration Systems (A world first – unique to Yanmar)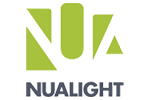 LED LIGHTING INSTALLATIONS
From trusted LED manufacturing partners, with high quality drivers and robust warranties.
LED Lighting offers:
A robust and high performance LED solution delivering up to 140lm/W
Exceptionally long rated lifetime, up to 100,000 hours
Intelligent PIR and daylight sensors maximise savings
Choice of aisle or wide beam profiles for racking and open areas – Comfortable and glare free environement.