Case study
Kuehne + Nagel has grown into one of the leading global logis-tics providers. Today Kuehne + Nagel Group is the worlds big-gest sea freight company and has some 1,300 offices in over 100 countries, with around 79,000 employees. 
CLIENT: Kuehne & Nagel
LOCATION: Dublin, Ireland
COMPLETED: 2019
Background
K&N acquired a new warehouse facility in Dublin, for the purpose of controlled storage of pharmaceuticals 
Cross Group provided the Sintra Pulsion temperature control system design, and carried out the onsite installation. 
Cross Group have over 80 years experience in refrigeration and air conditioning, and are sole Sintra Pulsion® distributors for UK and Ireland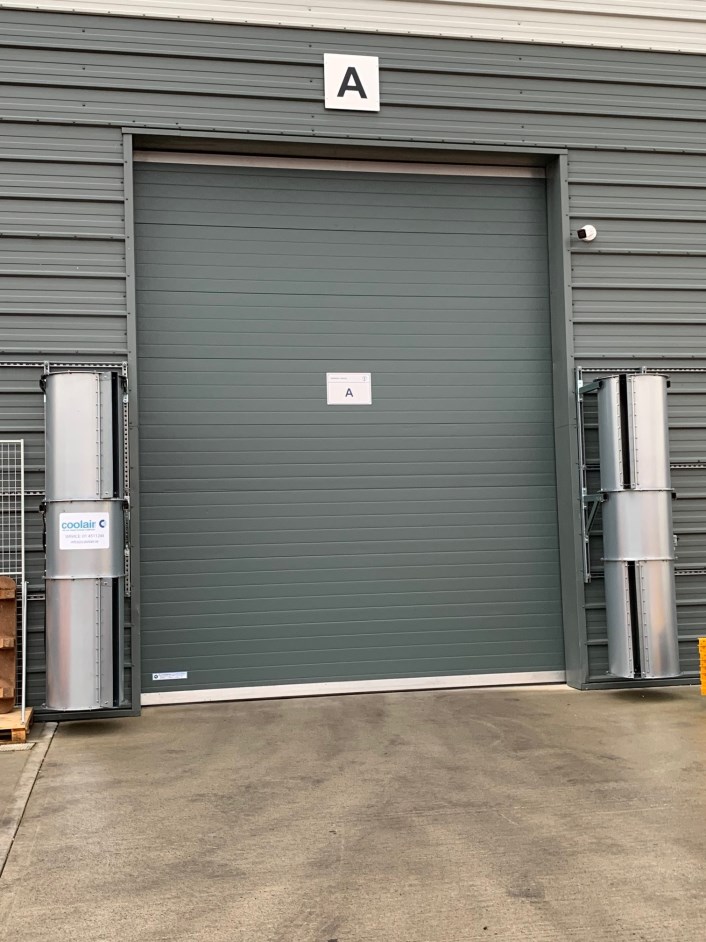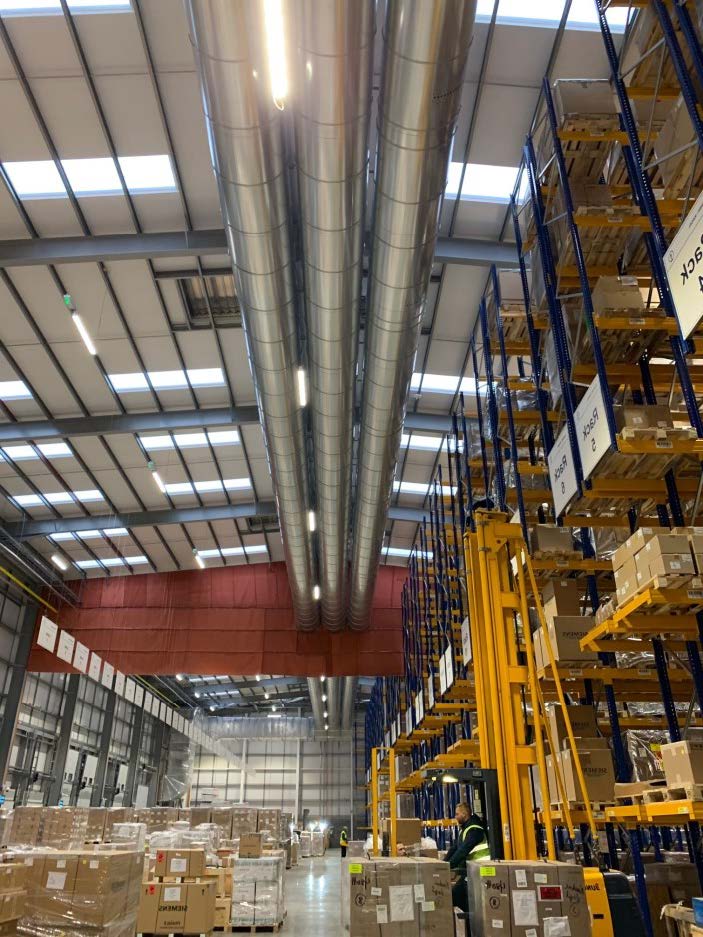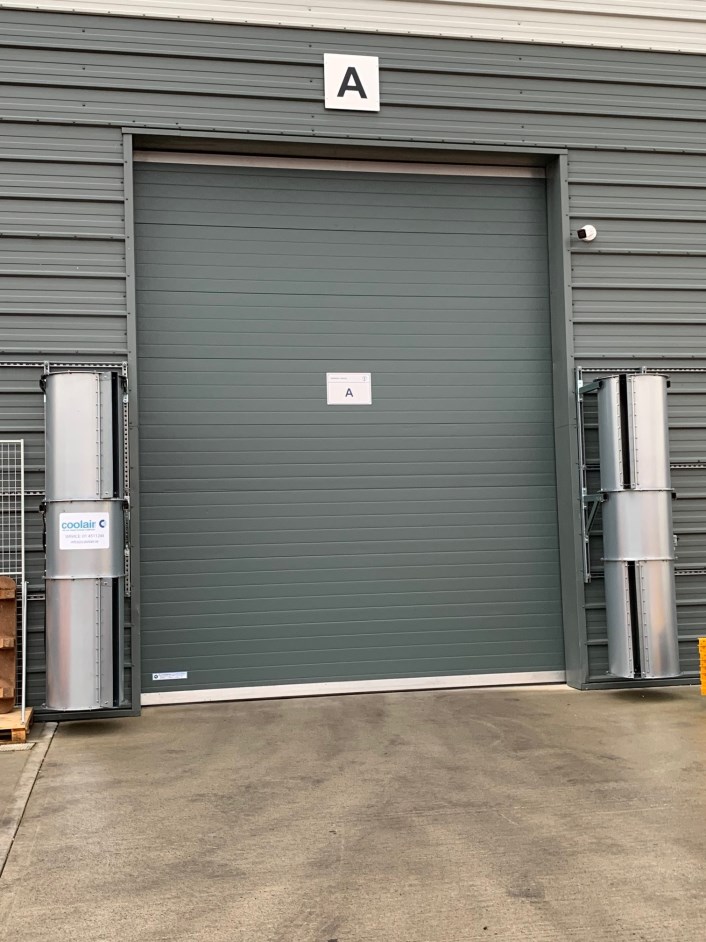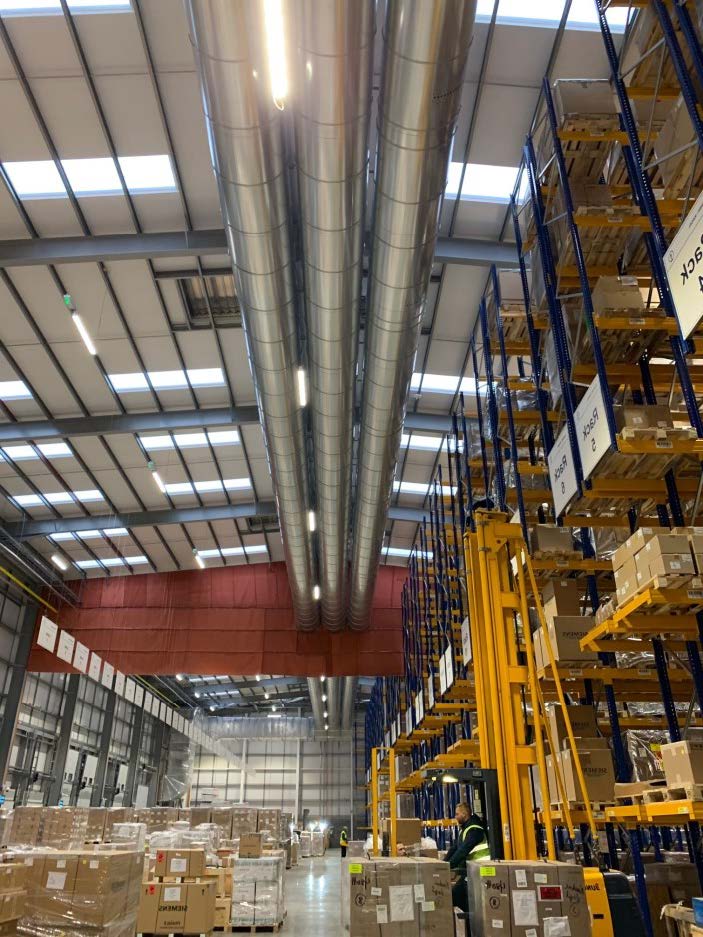 Challenge
Stable and stringent temperature was the key requirement for Kuehne & Nagel for their new warehouse building. Dock doors and marshalling area require a specific solution to prevent any temperature fluctuation when multiple doors are in use. 
Solution
The Sintra design consists of a Pulsion Beam arrangement, which incorporates two Primary ①, and one Secondary ② Pulsers
These are connected to an external Lennox AHU, treating the retail warehouse to maintain temperature at +/- 1 deg C of set point at all times.
Summary
Initial installation was completed with inbuilt future expansion capacity into the adjacent building. Pulsers® are simply extended into the additional space once the dividing wall is removed. 
Sintra Pulsion® provides a stable, safe environment for pharmaceutical logistics, with significant capital and running cost savings, as compared with conventional diffusion type systems.